Thursday, 29 September 2016

Intersolar India will be hosting country's largest exhibition and conference specifically for the Solar Industry at Bombay Exhibition Centre (BEC), Mumbai from October 19th- 21st, 2016. The special exhibition named EES India (Electrical Energy Storage) aims to provide a platform for showcasing innovative storage technologies that are reshaping the energy and power landscape of the country. This is the biggest hotspot for manufacturers, distributors, and suppliers of premium energy storage solutions. And being organised at the heart of the financial capital of India, EES India is expected to attract a global crowd.
Thursday, 29 September 2016
Power quality is a prime concern for the industries and businesses. Most of the industrial problems crop up from electronic equipment that are inadequately maintained. This ends up sending electrical noise into the entire system, resulting in poor power quality. And this is where power quality analysis comes to the rescue. Power quality analysis is the process of solving power quality issues by monitoring the system and interpretive analysis. It identifies the power quality issues and solutions for taking corrective measures. Most of the times, a power quality analyser is used for identifying the problems.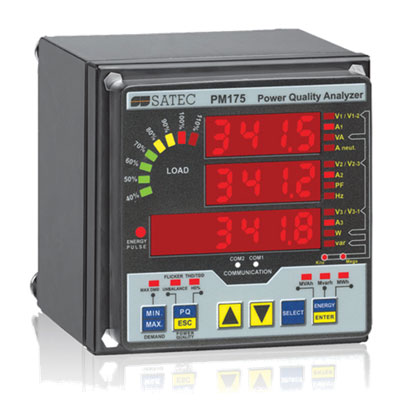 The key to conducting a successful power quality analysis is to know where and how to measure and to interpret the results. Here are a few more interesting facts about power quality analysis:
1. Power quality analysis is beneficial for electric utilities and equipment as it enables continuous monitoring, detects early excursion, analysis of root cause, and timely corrective measures, thus, boosting the reliability of the electrical grid. Power quality is also essential for energy consumers (such as the industrial plants) in order to minimise the power quality issues and averts complete failure of electrical equipment.
2. Power quality measurement can be carried out by using a number of equipment. However, the most common equipment or tool for observing real-time readings is the power quality analyzers. This is also used to collect data for downloading to the computer for further analysis. While there are many Power Quality Analysers that are permanently installed in distribution systems but, handheld power quality analysers are essential for many tasks including troubleshooting.
3. Handheld Power Quality Analysers are lightweight equipment and can measure a number of parameters. This includes amperage, voltage, dips and swells in voltage value, frequency, harmonic currents, power factor along with the resulting distortion, unbalance in current, power, and voltage, crest factor, and light flicker. With Power Quality Analyser, it is easy to address a majority of the power quality issues.
4. A power quality analysis usually begins with a proper planning and by determining the purpose of the analysis. A good one-line diagram of the electrical distribution system of is necessary for power quality analysis.
5. When observing and analysing values real-time on a power quality analyser or whether you are analysing downloaded data, it is important to be well aware of the terminologies and understand their characteristics. One must know where to look for when observing and analysing data.
Learning the ways to measure electrical parameters along with the proper usage of the equipment ensures effective solution of power quality issues. If you want to buy power quality analyser, then contact us today at www.mbcontrol.com/contact-us.
Thursday, 29 September 2016

SWITCH Global Expo- 2016, an international exhibition and summit for Electrical Engineering and showcasing innovation in the power sector is going to be organised at Vadodara, Gujarat from October 6th- 10th , 2016. Promoted by the Gujarat Government, under the Gujarat Urja Vikas Nigam Ltd., SWITCH Global Expo-2016 is the biggest platform for innovators, suppliers and buyers in the power sector of India. This initiative is to further boost the power sector of India.