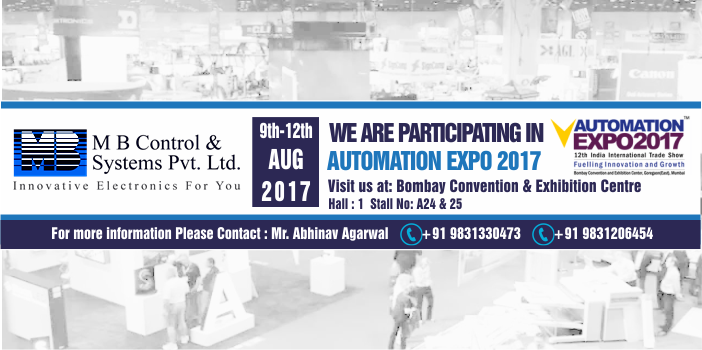 About the event: AUTOMATION EXPO is Asia's largest Automation exhibition showcasing the best available technology, equipment, services, solutions and know-how- catering to Industrial Automation, Factory Automation, Robotics, Drives and Controls, Logistics, Hydraulics and Pneumatics, Building Automation will be held at the Bombay Convention & Exhibition Center, Mumbai from 9th to 12th August 2017.
Thursday, 29 September 2016

Intersolar India will be hosting country's largest exhibition and conference specifically for the Solar Industry at Bombay Exhibition Centre (BEC), Mumbai from October 19th- 21st, 2016. The special exhibition named EES India (Electrical Energy Storage) aims to provide a platform for showcasing innovative storage technologies that are reshaping the energy and power landscape of the country. This is the biggest hotspot for manufacturers, distributors, and suppliers of premium energy storage solutions. And being organised at the heart of the financial capital of India, EES India is expected to attract a global crowd.
Thursday, 29 September 2016

SWITCH Global Expo- 2016, an international exhibition and summit for Electrical Engineering and showcasing innovation in the power sector is going to be organised at Vadodara, Gujarat from October 6th- 10th , 2016. Promoted by the Gujarat Government, under the Gujarat Urja Vikas Nigam Ltd., SWITCH Global Expo-2016 is the biggest platform for innovators, suppliers and buyers in the power sector of India. This initiative is to further boost the power sector of India.